School Gates
School security is a top priority. Tailored to the needs of educational institutions, our quality gate and fencing solutions offer safety, privacy and accessibility for students and staff. Fill out the form and transform your school's safety standards today.
Get your free quote today
School Gates
Advanced security and seamless access
Our school gates seamlessly integrate advanced security with effortless access. Crafted with precision and engineered for reliability, these installations assure a safe and convenient learning environment for everyone.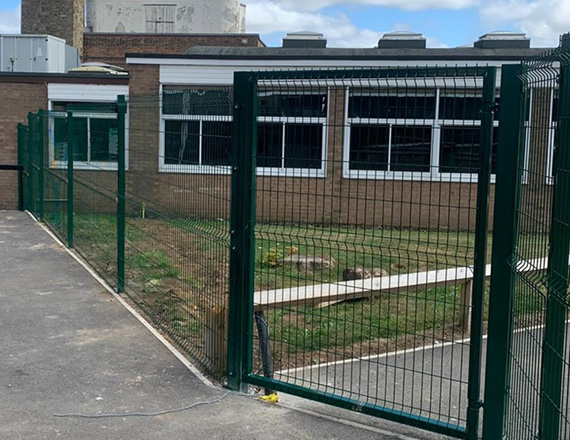 Finished projects
Showcasing our recent school gate installations
See how our recent gate and metalwork installations have enhanced business premises' across the country.
Testimonials
What our customers say